Back to list
Sport ( Miscellaneous sports - Gymnastics hall - Sports room )
Complexe sportif des "Bosquette"
North Entrance 2 kilometers from the town center, inaugurated in 1983, and largely renovated in 2000. This is the venue for all matches of the town's flag teams that evolve between regional 2, honor's division and the national 3.
It represents 72 696 m² of ground including a grassy stadium, a boxing room, a sports hall, a fitness trail, an athletics track, a weight room, a BMX track, a skate park and a playground. Games for children but also an important natural area of vegetation. It features a multi-activity gymnasium for 1,350 people. The whole complex has sanitary facilities, locker rooms, stands and an entrance hall.

THE ATHLETICS TRACK

This track is surrounded by a natural area ideal for jogging and with a view of the city and the sea.

* 400 meters of track around the stadium
* Synthetic coating (approved by the federation)
* 6 lanes of 400 m
* 8 corridors of 100 m
* A hedge with steeple river
* A launching area
* Long necklace; lengthways ; With perch
* Capacity of the grandstand: 870 people.

THE STADIUM
The stadium welcomes all collective sports of large fields (football, rugby...). This stadium was the training ground for a senior team preparing for the World Cup in 1998.
* A green lawn all year round: 110 m x 84 m
* Mobile football cages are available
* Capacity of the grandstand: 870 people.

The locker rooms are accessible by a security corridor separating players and spectators.

THE GYMNASIUM

It hosts all the small field sports.

* Size 45x25 m
* Height: 9 meters
* Taraflex coating
* 2 fixed handball cages
* Height of basketball baskets: 3.05 meters
* Capacity for volleyball: 3 courses in width or a large central lot in length
* Capacity of the rostrum: 260 people

The locker rooms are accessible via player-specific entrances.

THE DOJO
This room is completely new and welcomes all combat sports, judo, karate, aikido, taekwondo, with a 16x16 m, including a 9x9m tatami
BOXING ROOM

200 m from the dojo.
* Surface: 120 m²
* Location: below the stadium, next to the weight room
* Ring of 5 x 5 m
* 2 punching ball
* 4 paos
* 1 shield
* 3 bags
* International certified Ring of 6 x 6 m.
Independent cloakrooms.

THE WEIGHT ROOM

This room was renovated in the year 2000 and can therefore provide services of excellent qualities. Some of the machines are replaced every year.

* Location: under the stands of the stadium near the weight room.
* Living space: 250 m²
* 30 devices
Changing rooms and sanitary facilities.

BIKE-CROSS TRACKS / BMX
The track has been approved nationally and internationally for all kinds of public. There is an opportunity to organize all days event competitions.

* Accommodation capacity: 25 ppl max.
* Lengths: 320m
* Indoor premises with telephone access
* sanitary facilities 50m away
* Drinkable water accesses
* Fridges
* Permanent sound system

PLAYGROUND AREA FOR CHILDREN

Located near the Bike-Cross Track area. This is the ideal place to keep the little ones busy.

A SPORT'S TRAIL

1 kilometer long, it is made up of 9 workshops and a warm up panel. It allows for physical exercise at the heart of a mediterranean natural area.

STREET WORKOUT
This is a fully burgeonning sport mixing strength and flexibility. A course of 220 m2. Starting at 16 years of age.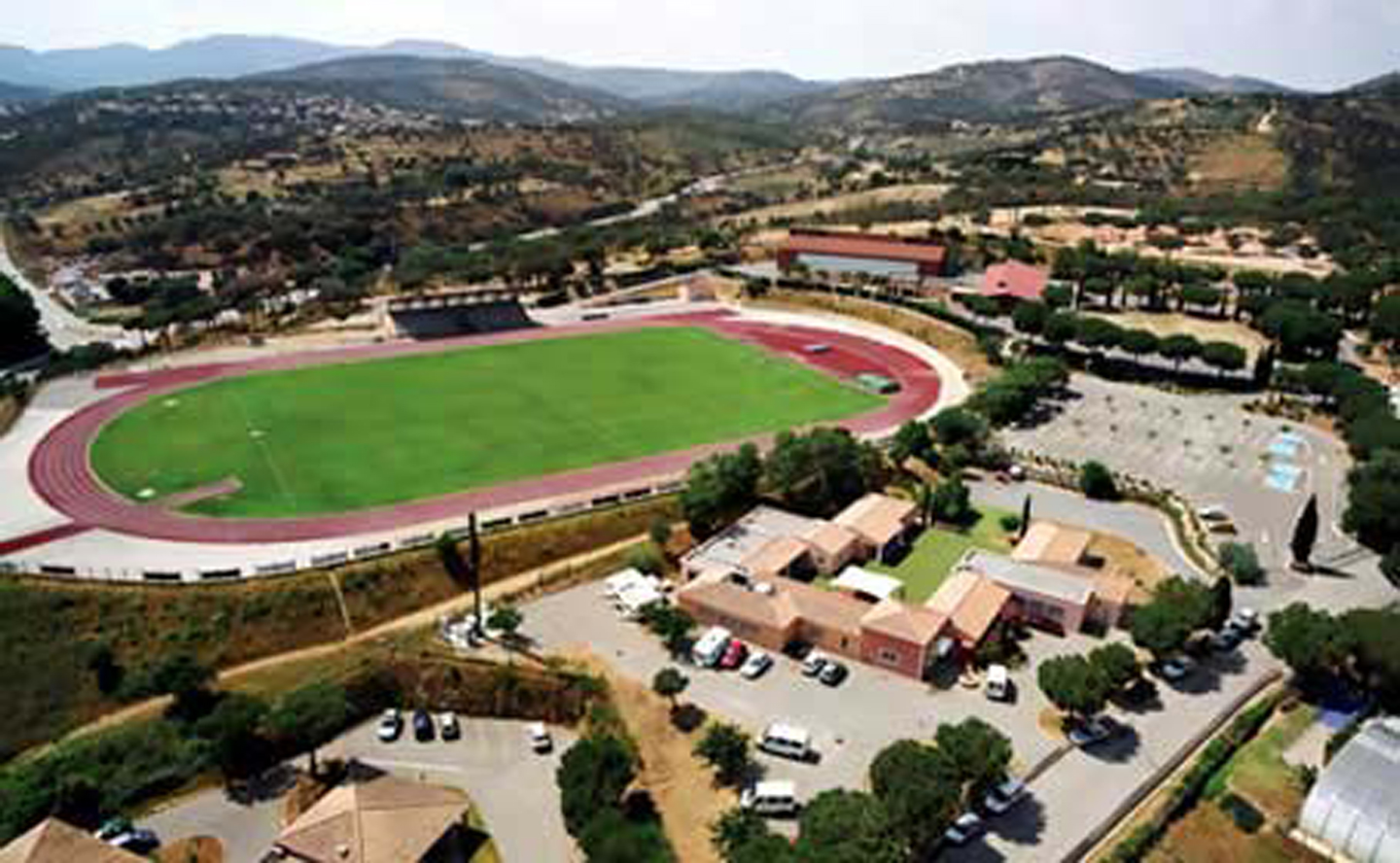 | | |
| --- | --- |
| Opening | From 01/01 to 31/12. |
| Languages | |
Complexe sportif des "Bosquette"
Avenue Gaston Rebuffat
83120
Sainte-Maxime
Tel.
04 94 56 78 30
E-mail
Useful information